Acest anunț a expirat și nu este disponibil pentru aplicare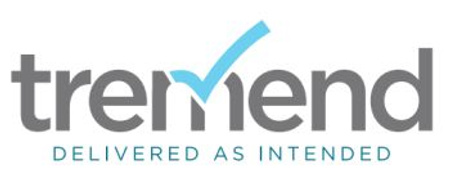 Tremend is a software consultancy company that provides custom software development services. continually strives to deliver at the highest standard of quality and incorporates the latest proven technologies whenever possible. This is the main reason why today has a solid base of customers across the globe with whom it has established long term relationships.

As a consultant, you will have the opportunity to be part of international development teams from leading multinational corporations, as well as working on challenging R&D projects from innovative startups. You will enjoy challenges we face by taking on various projects and also oversee and address our customers' technical needs.

Requirements:
Previous experience as Project Manager in an agile software development environment
An agile project management mindset
Experience in application development
Experience with Programming Languages
Outstanding interpersonal skills, for guiding, coordinating, motivating, evaluating and giving feedback to the team
Effective presentation skills
Excellent analytical skills & problem solving skills, combined with the ability to provide quick resolution to problems
Experience of project delivery for the entire software development lifecycle in a Software Development / Delivery environment
Ability to multitask with different projects & multiple objectives
Excellent analytical, communication and stakeholder management skills
Proven ability to appreciate and understand technical environments
Organized, self-driven, with ability to prioritize and a can-do attitude
Experience with all phases of the Software Development Lifecycle, Embedded Systems or Mobile / Backend Applications, including detailed requirements gathering, writing functional specifications, technical design, development, test, implementation and maintenance
Excellent English speaking and writing skills
Bachelor's Degree required in Computer Science, Information Technology, or related areas

Responsibilities:
Defining, planning, coordinating and reviewing the activities of the software team by following the relevant software development processes to ensure that the specific objectives in respect of product scope, cost and quality are achieved within the project timescales
Setting priorities, developing a work schedule, monitoring progress towards goals, and tracking details, data, information, activities
Analyze complex information, identify problems, implement solutions, adjust priorities, make effective procedural decisions, and manage time wisely in a fast-paced environment
Positively influencing the team to achieve results that are in the best interest of the organization
Contributing to the continuous improvement of the project management processes
Explore, embrace and apply agile principles and mindset within the context of the project team and organization
Planning and managing software releases
Provide technical support
Leading meetings and reviews with the customer
Some Business Facts About Tremend:
14+ years of software development

1st place among Romanian companies in Deloitte Fast 50 CE

300+ high complexity projects

60+ million people using our solutions

Clients in 15 countries on 3 continents (North America, Europe, Asia)

20 internationally awarded projects

Top EU telecom clients
Some Cool Facts About Tremend:
5 top global car manufacturers use our software

One of the startups we worked for was acquired by Google®

One of the founders climbed Mont Blanc (the other one does triathlons)
Some Friendly Facts About Tremend:
Top salaries for top talent

Nothing short of legendary team buildings

Fruit days

Bonus days off with seniority

Working from home days

Premium medical insurance

Performance bonuses

And again, legendary corporate parties
We Really Welcome People:
Ready to learn new things

Able to teach us new things (we really appreciate and reward experience)

Who don't want to be just another cogwheel in a huge code factory

Wanting their work and skills to be recognized and appreciated
Want to know more? Send us an email, even if you don't see an open position that fits your description. Simona, our HR manager, is amazing and cool and recognizes good people in a glance (and she approved this text, thanks, Simona).
Verifica pe BestJobs