Acest anunț a expirat și nu este disponibil pentru aplicare

Tactical Buyer with German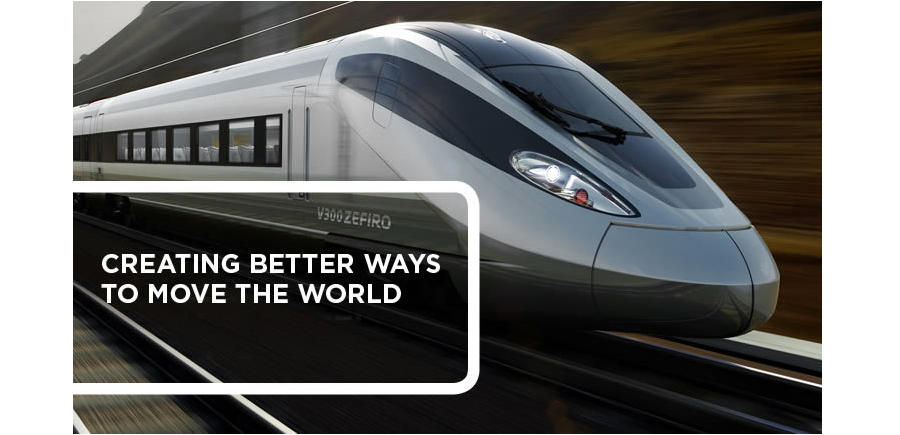 Job Description
We are Bombardier Get on board we can drive you further in your career!

As the world's leading manufacturer of both planes and trains, we have built an extensive and diverse portfolio of winning mobility solutions. Everywhere people travel by land and in the air, a Bombardier product is ready to transport them. From category-defining business, jets and commercial aircraft designed for the challenges of today, to sleek high-speed trains and public transit that is smarter than
Bombardier Transportation is the number one provider of rail solutions in the world. Our business holds the number one global market position in eight of the ten markets we service. Our product portfolio includes a full range of passenger rail vehicles and we manufacture locomotives, bogies, propulsion and rail control solutions, setting new standards in sustainable
Bombardier Aerospace designs, manufactures and supports innovative aviation products for the business, commercial, specialized and amphibious aircraft markets. We have the most comprehensive aircraft portfolio and we hold the number one position in business and regional aircraft. Our high-performance aircraft and services set the standard of excellence in several markets.
Our Global Procurement Centre in Cluj, Romania is part of the Global Supply Chain/Strategic Procurement department, providing excellent service for the organization across different commodities: Indirect Goods and Services (IGS), Product Related (PR) and Information Systems (IS

For our Global Procurement Center based in Cluj-Napoca we are looking for a:
Tactical Buyer with German

Your Role:
Manages the required processes in our ERP systems/tools (in accordance to specific task allocation) in line with the global Procurement processes including Purchase Order (PO) placement/ modification/ acknowledgment, parked invoices, expediting, documentation retrieval, supplier performance. Communicates and manages the contracts and supplier relationship including performance, granting global competiveness for BT. Supports Commodity Buyers and Site Buyers in contract implementation, risk management, claims and conflict resolutions. Manages internal key stakeholders and provides sustainable decision guidance reports creation, and any other Procurement related activities.

Your Challenges:
Create of Purchase Orders and Schedule Agreements
Dispatching of Purchase Orders to the suppliers
Manage the changes that could occur in the Purchase Orders before the validation of the Site
Rescheduling of POs/SA in SAP according to MPS
NCR/NCC alignment with allocated suppliers
Price/Contract alignments with Commodity Management/Suppliers. (Offer for PO, Extension of Contracts, Escalation of topics (. Critical Components)
Expediting of Order Acknowledgments; OTD alignment with allocated suppliers
Resolve issues related to Purchase Orders (1st level of escalation)
Ensure the blocked invoices and Critical payments are being solved when needed
Weekly reporting on KPI's including actions and mitigations
Support monitoring of supplier performance
Contract/Alignments with Suppliers in case of differences (Confirmation/Deliveries). Alignments via phone/e-mail in case of differences between Confirmation and PO. Escalation to Commodity Management in cases of disagreements.
Communicates to PR EMEA Regions, relevant stakeholders on a regular basis
Developing oneself and get exposure
Develop professionalism by learning business practices in Procurement
Develop working knowledge on processes and tools
Develop knowledge in Procurement
Get exposure to the Procurement organization
Contribute to function policy and governance model
Ensure PR Directive and legal policy is followed
Apply consistently the Procurement processes and tools
Apply best practices based on sharing with peers and Procurement organization
Monitor supplier KPI's and functional KPI's
Qualifications
Business or IT Degree or similar complemented by a demonstrated track record
Work experience in Procurement and Project(s).
Negotiation/Influencing skills, Analytical skills, Process-oriented mind-set, Very Good Communication and presentation skills
Proficiency in written and spoken English and German
Why work for us?
The Global Procurement Center in Cluj-Napoca offers an outstanding professional environment with career development opportunities you would expect of a market leading international organisation. We are located in the center of the city and we offer an open, friendly working environment.
Are you interested in starting an exciting career at Bombardier Transportation? If so, submit your application.
Your ideas move people!

Nivel cariera
Middle (2-5 ani)
Limbi vorbite
engleză, germană
Adresa/adresele jobului
Cluj-Napoca
Verifica pe BestJobs