Acest anunț a expirat și nu este disponibil pentru aplicare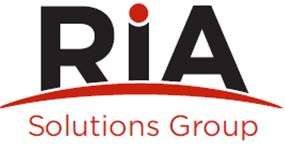 We are looking for a Developer who wants to make a step further in his/her professional career working in a dynamic team with excellent project opportunities, for our Brasov team.
If you are:
A problem solver even for other colleagues' issues;
The one to whom people come for advice and ideas;
If you like dealing with the clients directly;
If you want a higher decision power over technical aspects;
Then come to us and we will reward you with a great career opportunity!
Responsibilities:
Participate in all phases of the development life cycle
Innovation of existing infrastructure using new technologies
Provide hands-on development
Work in a great agile team making sure the software complies with both client and internal high-quality standards
Involvement in client communication
Requirements:
● 5+ years of experience in web/desktop applications design and development using Microsoft Technologies
● Very good understanding and experience with .NET Framework and ASP.NET
● Experience with Angular JS
● Fluent in English for both verbal and written
● Excellent interpersonal skills including verbal and written communication skills
● Teamwork and customer communication skills
● Ability and willingness to adapt to new technologies and new projects
● Ability and willingness to learn new technologies and business contexts
● Strong analytic and problem-solving skills
● Ability to work well both in a team environment and independently
● Passion for technology and a desire to learn new things
Could be a Plus:
● Experience with JavaScript, jQuery
● Knowledge of Design Patterns
● PostgreSQL experience is a plus
● Entity Framework / experience is a plus
Benefits:
Competitive remuneration package
Private medical insurance at Regina Maria – Premium
Technical certifications sponsorship
Technical conferences/workshops/training sponsorship
Involvement in requirements definition no matter the experience level and the client
Career opportunities
Pet Friendly company (bring your friendly pet at work)
Sport activities sponsorship
People Oriented Company where there is always somebody listening to you when you need
An environment where work is fun and smile is RIA signature
About us:
Headquartered in Winston-Salem, North Carolina, RIA Solutions Group is an international software development company providing both on-demand services and outsourcing.
Combining a breadth of software experience across many industries, deep and cutting-edge technical expertise and global delivery capabilities, RIA Solutions Group works closely with international clients to help accelerate their innovation and enhance their business performance.
RIA Solutions Group is a Microsoft Certified Partner and our main competences cover:
●Custom Application Development
●Development Partnering
●Reporting and Analytics
●Big Data and BI
●Web Sites and Web Portals
●Mobile
We are an extraordinary company of top professionals and looking for talented, energetic and motivated individuals to join our unique environment.
If you are looking for a company that is truly different from beige cubicles and typical office politics, come join a company that rewards authenticity and supports energy with a passion. Visit our website at and click Career Opportunities. Read about our vision, our energy, and the RIA Solutions Group PATHS to extraordinary returns. If this truly speaks to you, click Apply Now and send us your resume and cover letter. We look forward to hearing from
Nivel cariera
Middle (2-5 ani), Senior (5-10 ani)
Limbi vorbite
engleză
Adresa/adresele jobului
Brașov
Verifica pe BestJobs