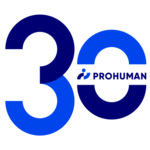 Post Sales Support Specialist with Spanish or Italian
Candidatul ideal
For our client, a well-known leader in personal systems and printing we are looking for a Post Sales Support Specialist with Italian or Spanish and English
Requirements:
- Passion for customers: act as trusted partner for customers and partners;
- Strong communication skills in both Italian or Spanish and English (written, verbal, presentation);
- Strong knowledge of process area, experience with process improvement projects and ability to provide suggestions for process improvements;
- Demonstrated problem solving, and analytical skills;
- Business acumen and technical knowledge within area of responsibility.
Descrierea jobului
Responsibilitiеs:

- Owns a moderatеly complex operаtional procеss, such аs contract mаnаgеment, invoicing, crеdit notes and disputеs mаnagеmеnt;
- Acts as a proаctive team mеmbеr and may act as a project leader on small projects;
- Produces moderately complex process deliverables, analyses and reports using business applications and provides input to recommendations;
- Evaluates a variety of moderately complex business issues by applying subject matter expertise.

Benefits:

- Health insurance
- Meal tickets
- Other benefits such as gym & transportation discount, holiday vouchers etc.

If you consider yourself to be a match then apply and we'll contact you in short notice. You can also apply by sending your CV to the following email address: rodica.radu@apt.ro

Job Code: 190219 RRM
Descrierea companiei
APT RESOURCES & SERVICES SRL
Cu o prezență de peste 20 de ani pe piața românească de resurse umane, grupul de firme APT este cel mai mare jucător independent din industrie, o concentrare de forțe repartizate armonios pe diferite specializări în aria capitalului uman, a comunicării și a serviciilor SaaS. Cifra de afaceri de peste 24 de milioane euro în 2015 și o medie de 2000 de persoane (majoritatea cu studii superioare), angajate în servicii BPO și misiuni de muncă temporară, au menținut grupul de firme APT în avangarda primilor cinci furnizori de servicii complexe de HR din România.
Strategia Grupului APT se concentrează pe dezvoltarea proactivă a pieței muncii, pentru care identifică, pregătește și oferă specialiști competenți, absolvenți sau studenți cu potențial. Noi aducem omul potrivit la locul potrivit. Cu un palmares de peste 10.000 de angajări, acoperim cele mai căutate domenii, cu focus pe IT&C, BPO, finanțe-bănci, inginerie, retail, medical & pharma. Am dezvoltat instrumente multidisciplinare de lucru și avem soluții de recrutare rapide și inovatoare, susținute și prin platforma online aptjob.ro. Începând cu 2015, grupul și-a extins operațiunile și în alte două regiuni emergente în piața de HR: Cluj și Brașov, unde funcționează noile sucursale APT.
Applica pe eJobs.ro