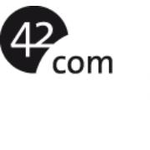 Candidatul ideal
- Experience in usage of Internet-based applications
- Confident MS-Office-User, especially MS Excel - MANDATORY
- Basic telecommunication knowledge would represent an advantage
- Language skills: very good English (verbal and written) - MANDATORY
- Team player with excellent communication skills and goal driven work ethic
- Organization and prioritization abilities
- You like to work in a structured, independent way as well as part of a team
- You are self-motivated and a goal-oriented, salary motivates you to top efficiency
- Additional languages are a big plus (especially German)
- Loyal, trustworthy and hard working.
Descrierea jobului
- Testing of connection and audio quality of telephone-connections.
- Processing of trouble tickets in our ticket-system and our own highly accessible administration-platform 42one
- Assessment of the quality statistics by appropriate parameters (ACD, ASR, SC, PDD, Call Attempts)
- Identification of problematic destinations
- Autonomous development and implementation of optimizing courses of action
- Testing and surveillance of the implemented optimizing measures
- Cooperation with involved and affected departments
- Documentation of procedures and measures
- Build routing scenarios for the customers in order to establish the correct flow on a call;
- Change or interconnect from Soft switch interface routing groups, equipment's, accounts, customers, vendors
- Enable or disable routes for a specific call/destination;
- Make SIP Debug, searching the issue and solve it as soon as possible;
- Periodically monitor the routes to different destinations 42COM offers
- Maintain the costs on the routes as low as possible without affecting the quality
Descrierea companiei
42com Telecommunication GmbH was founded 2002 in Berlin. A significant year in the development of the European telecommunication market that had just recently created a sensation by the initiation of the so-called "Telecom Package". The new laws for harmonization of electronic communications networks outlined new rules while lowering the entrance barriers for free providers and allowing open competition.
Applica pe eJobs.ro