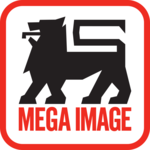 Candidatul ideal
Are you ready to take on a challenge that would change your career and launch you on a path that leads to success? Mega Image is looking for its next member in the IT team. We are friendly, professional and inquisitive. If you are searching for a place to fit in, you have reached the right place!
The ideal candidate should possess:
Previous experience in a multinational company on a similar position (minimum 3 years);
University studies, preferably in technical field;
Experience in working with LAN/WAN administration and typically, but not limited to: switches, routers, firewall, proxy, WiFi controllers, VoIP call manager& anti-spam suites;
CCNA/ CCNP training & valid certification will be considered a great plus;
Excellent verbal and written communication skills in Romanian and English;
Problem solving profile: identify, prioritize, escalate and solve complex tasks and multiple projects in an effective & efficient manner;
Interpersonal and relationship-building skills in order to work with other departments locally& across the group;
Strong documentation skills and attention to details;
Ability to perform and oversee;
Driving license (B category);
Appreciated: previous experience with MS Visio, MS Project or another network design tool.
Descrierea jobului
Responsibilities
Designs, installs, configures, maintains & troubleshoots the organization's local and wide area network;
Schedules & coordinates network maintenance;
Analyzes network performance, monitors and reports component and connectivity problems, performs functional verifications and system audits;
Makes recommendations for system optimization, generates and presents necessary and relevant reports;
Plans and implements network security, in cooperation with the Security Specialist, including: building firewalls, applying cryptography to network applications, managing host security, permissions, backup and disaster recovery plans, file system integrity, and users' access management;
Develops and conducts various training programs for network users; assists users in maximizing use of networks;
Participates in design and technology reviews;
Regularly testing the network components and document test evidences as part of DRP procedures;
Documents network problems and resolutions for future reference;
Maintains and updates skills and knowledge of current and ongoing technologies;
Conducts research and makes recommendations on products, services, protocols and standards in support of all infrastructure procurement and development efforts;
Assists with the planning and deployment of infrastructure security measures;
Schedules and directs all required activities to resolve hardware and software problems in a timely and accurate fashion as established in the Service Level Agreements with business units;
Is responsible for IT asset management, patching and OS upgrades including maintenance of component inventory and related documentation.

Benefits
Career development opportunities in a dynamic & engaging company;
Continuous self-actualization (access to quality training content specific for the role);
Attractive compensation package and meal tickets;
Performance bonus and special incentives across the year;
Special employee discounts in our stores;
Discounts dedicated to book-lovers, passionate shoppers and fit&healthy colleagues.
Descrierea companiei
MEGA IMAGE este un lanţ de supermarket-uri cu o puternică prezenţă atât la nivel internaţional, cât şi la nivel naţional. Făcând parte din Ahold Delhaize Group, MEGA IMAGE este o companie dinamică ce se află în plin proces de expansiune. Pentru mai multe informaţii, vă invităm să vizitaţi website-urile noastre: www.aholddelhaize.com , www.mega-image.ro.
Prin fuziunea care a avut loc acum mai bine de doi ani, grupul Ahold Delhaize a devenit lider pe segmentul de supermarket şi comert online printr-o reţea de 22 de mărci locale lideri de piață și 6.500 de magazine în 11 țări. Împreună, aceste mărci implică peste 375.000 de asociați în 6.500 de băcănii și magazine de specialitate și includ cel mai mare retailer online din Benelux și cele mai importante băcănii din Benelux și Statele Unite. Mărcile Ahold Delhaize sunt în topul retail-ului sustenabil, care susține responsabil sursele de producție și comunitățile locale și ajută consumatorii să facă cele mai sănătoase alegeri. MEGA IMAGE, acum parte integrantă a grupului Ahold Delhaize, este prezentă pe piaţa din România din anul 1995, dezvoltându-se continuu pentru a oferi servicii de calitate clienţilor şi colaboratorilor săi. Suntem în permanentă legătura cu colegii noştri din cadrul grupului. Învăţăm, cultivăm talente şi inovam. Împărtăşim un set comun de valori, care ne fac să devenim mai puternici atât în echipă, cât şi individual. Aceste valori reprezintă fundamentul comportamentului nostru şi cheia succesului nostru.
MEGA IMAGE este o companie mereu în căutare de talente. Funcţiile din sediul MEGA IMAGE sunt create pentru a oferi suport magazinelor prin asigurarea coerenţei strategice şi prin facilitarea execuţiei propriu-zise. Retailul îţi oferă mereu şansa de a te dezvolta într-un mediu dinamic, unde umorul este binevenit şi munca în echipă este preţuită întotdeauna. Alăturându-te centrului de suport la MEGA IMAGE, vei avea oportunitatea de a lucra într-o organizaţie multinaţională, flexibilă, dinamică, responsabilă din punct de vedere social, care încurajează iniţiativele şi dezvoltarea personală a angajaţilor săi. De asemenea, vei avea multe oportunităţi pentru a învăţa şi a te conecta cu colegii tăi din întreaga lume.
Crezi că aceasta este organizaţia care ŢI se potriveşte? Atunci alătură-te ACUM echipei MEGA IMAGE!
Applica pe eJobs.ro