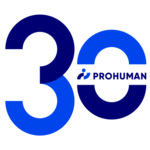 Commercial Channel Admin with English
Candidatul ideal
For our client, a well-known leader in personal systems and printing we are looking for a Commercial Channel Admin with English.

Requirements:

- Preferably 1 year of experience in customer support services;
- Higher education, preferably economics/commercial/technical studies;
- English – advanced level;
- Solid knowledge of Microsoft Office, especially Excel, also Access;
- Excellent verbal and written communication skills;
- Attention to details;
- Strong troubleshooting, analytical, and communication skills.
Descrierea jobului
Responsibilitiеs:

- Investigates аnd retrievеs the nеcеsary informаtion to solvе rеquests or quеries from partnеrs or othеr internаl tеams, using resourcеs, applications and еlеctronic means available to the team, within the deadlines;

- Manages end to end the relationship with partners by taking over their requests from the submission and up to finding and applying the correct and appropriate solution;

- Solves financial and logistic partners requests and is responsible to initiate necessary actions for the functionality of internal processes;

- Preparing/analyzing reports agreed with the direct manager (for example: performance indicators, quality reports, data investigation or collection within projects in progress).

What we offer:
Lunch vouchers
Private healthcare
In-house trainings
Friendly environment

If you consider yourself to be a match then apply and we'll contact you in short notice. You can also apply by sending your CV to the following email address: rodica.radu@apt.ro

Internal code: 190219 RRM
Descrierea companiei
APT Resources & Services SRL
Cu o prezență de peste 22 de ani pe piața românească de resurse umane, grupul de firme APT- Work Service este prezent în avangarda primilor cinci furnizori de servicii complexe de HR din România.
Ca o confirmare a performantei noastre in domeniul resurselor umane, din vara 2017 am devenit parte a grupului Work Service S.A., unul dintre cei mai mari jucatori de pe piata de resurse umane din Europa centrala si de Est. Anual peste 300.000 de persoane isi gasesc un job prin societatile afiliate Work Service, care gestioneaza sau ofera servicii unui numar de 50.000 de angajati in 20 de tari.
Strategia Grupului APT se concentrează pe dezvoltarea proactivă a pieței muncii, pentru care identifică, pregătește și oferă specialiști competenți, absolvenți sau studenți cu potențial. Noi aducem omul potrivit la locul potrivit. Cu un palmares de peste 10.000 de angajări, acoperim cele mai căutate domenii, cu focus pe BPO, finanțe-bănci, IT&C, inginerie, retail, auto-motive.
Adresa: str. Clucerului 82B2, sector 1 Bucuresti; email: office@apt.ro; phone: +40 21 222 13 03
Autorizație de muncă temporară: seria B nr.0000012/11.11.2015 înregistrată în Registrul Național de Evidență a Agenților de Muncă Temporară la poziția 7
Autorizație de prelucrare date cu caracter personal :18638
APT se angajează să vă protejeze datelele dumneavoastră cu caracter personal. Detalii despre prelucrarea datelor dvs. de către APT puteti gasi pe www.apt.ro.
Applica pe eJobs.ro