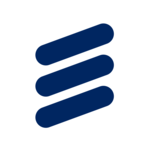 1st level Media Linux Administrator
Candidatul ideal
We are now looking for a 1st Level Operations professional. This job role is responsible for the coordination, support, management and execution of reactive maintenance activities to ensure that services provided to customers are continuously available and performing to Service Level Agreement (SLA) performance levels.
Descrierea jobului
Responsibilities & Tasks:

You will support the following systems and functions:
Event management
Incident management
Remote site access control
Legal request execution
Assurance support activities
Position Qualifications
Key Qualifications:
Experience in working with Linux;
Experience in working with ticketing/ monitoring tools;
Education: Academic degree, minimum on bachelor level, in engineering (IT, Telecom)
Additional Requirements:

Knowledge sharing & collaboration skills
Problem solving & creative thinking
Ericsson knowledge
English skills
Delivering results & meeting customer expectations
Analyzing
Working with people
Manage instructions & procedures
Applying expertise & technology
What we offer

To ensure professional growth, Ericsson offers a stimulating work experience that allow you to acquire the knowledge and skills necessary to reach your career goals.
In the Romanian Center we are well known for providing:
• Modern, energetic, global working environment
• Access to latest technology and ability to work to develop new tools and showcase your bright ideas
• Opportunities for continuous learning & professional growth and promotion
• Work in a dynamic company along with the smartest people in the industry
• Comprehensive benefits package: including premium healthcare & gym subscriptions
• Opportunity to be an active part of the community via Brand Ambassadors, CSR Activities, Sports Teams etc. which Ericsson is supporting

Why is Ericsson a great place to work?

Did you know that more than half the people in the world now have a mobile phone? That's 5 billion people! It took 100 years to connect 1 billion places and 25 years to connect 5 billion people. The next step is connecting things. Ericsson enables innovative ways of doing business and shaping the future together, as well as a renewed approach to global challenges such as education, healthcare, climate change and our use of natural resources.
We are undergoing a continuous transformation process to achieve our Networked Society goal. Together, in Romania we create a culture of innovation, constantly transforming to find new ways of working. Thanks to our employees' curiosity, determination and proactive approach, our technologies have transformed and shaped the future. Opened in 2007, the Global Site in Bucharest is one in only four all over the world, the only one situated in Europe and a vital component in Ericsson's global services organization. On a day to day basis, the Center services global customers across the globe, managing networks that, together, enable 200 million subscribers to communicate. The Romanian site currently counts on a team of 1,900 strong professionals and enthusiastic young specialists and is developing constantly to meet customer needs. We are passionate about social causes (having a strong Brand Ambassadors Team) and sports (over 20 teams participating in major competitions). Find out more about us and our story in Romania on ourpeopleourstory.ro.

Ericsson is the driving force behind the Networked Society where every person and every industry is empowered to reach their full potential. Mobility, broadband and the cloud are transforming the world, enabling industries and society to provide better services, capture new opportunities, improve businesses, increase efficiency, and create new user experiences.
Our services, software and infrastructure support every major telecom operator in the world. The transformation that this brings allows people, business and society to fulfill their potential and create a more sustainable future.
With some 115,000 employees and customers in 180 countries, we combine global scale with technology and services leadership. We support networks that connect more than 2.5 billion subscribers. 40 percent of the world's mobile traffic is carried over Ericsson networks. And our SEK 100 billion investment in research and development over the last three years ensure that our solutions – and our customers – are at the forefront of innovation.
At Ericsson, we give our employees the freedom to think big. Your ideas and innovations can turn into achievements that impact society and change the world. Are you ready to be a change-maker? Learn what makes YOU + Ericsson a powerful combination. Join us today.
Founded in 1876, Ericsson has its headquarters in Stockholm, Sweden. Net sales in 2014 were SEK 228.0 billion (USD 33.1 billion). Ericsson is listed on NASDAQ OMX stock exchange in Stockholm and the NASDAQ in New York.
Descrierea companiei
Ericsson is the world's leading provider of technology and services to telecom operators.
Ericsson leads and innovates in 2G, 3G and 4G mobile technologies, drives the services and system integration business and is the undisputed leader in managed services.
More than 2 billion subscribers interact and communicate thanks to our network infrastructures and our capabilities to manage and support customer operations.
Through continuous innovation, the company has been driving social and technological change for 135 years, creating state-of-the-art telecommunications infrastructure, multimedia solutions and services at the disposal and benefit of the whole society.
Working in more than 180 countries, Ericsson is advancing its vision of being the "prime driver in an all-communicating world" through innovation, technology, and sustainable business solutions.
We employ more than 90,000 people, including more than 45,000 professional in our global services team.
More than 1,300 consulting and system integration projects are delivered yearly in multi vendor and multi-technology environments to Operators, Governments, Utilities and Transport Organizations.

Contact person: Daniela Vladulescu
Limbi străine
engleză
Nivel carieră
Entry-Level (< 2 ani)
Nivel studii
Student Absolvent
Tip job
Full time
Oraș de lucru
Bucuresti
Departament
IT Hardware IT Software Telecomunicatii Internet / e-Commerce
Industrie
IT / Telecom
Oferta
unspecified
Applica pe eJobs.ro