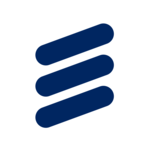 Candidatul ideal
We are now looking for an Information and Communication Technology (ICT) Technician. You will operate support software solutions for the internal Ericsson users. As an ICT Technician, you will ensure a stable environment and optimize the solutions/services to the agreed service levels in a cost efficient and timely manner. You will be responsible for configuring and managing solutions based on BMC's Remedy Action Request System (ARS) applications; Service Desk, Asset Management, Change Management, Service Level Management and Service Request Management.
Additional services required by the customer are handled on a case by case basis.
Descrierea jobului

Responsibilities & Tasks

Work on incidents such as Application Failure, User Request, How To;
You will maintain the environment at an operative state
Preventive maintenance activities such as monitoring servers, applications logs, systems files;
Maintain the Service Delivery Level within the agreed SLAs;
Create and publish knowledge articles for reuse by support team, Service Desk or end users;
Identify the severity of the alarms and the events and initiate recovery actions;
Necessary escalate to next line support;
Position Qualifications

IT process, tools and infrastructure knowledge;
Knowledge sharing and collaboration skills;
Ability to work in shifts 24/7;
Delivering results and meeting customer expectations;
Knowledge of Linux, SQL (good to have);
Good knowledge of English (written & spoken);
Passionate about discover new trends in the ICT area and to share the knowledge in the team;
Communicative person, fast learner, open minded;

Required Skills

Education: Bachelor's degree;
Minimum years of experience: min 6 months/ 1 year;
Excellent verbal and written communication skills
Critical thinking and problem solving and analytical skills
Self-motivated, takes initiative, flexible, reliable
Very good spoken and written English
What we offer

In the Romanian Center we are well known for providing:

Modern, energetic, global working environment
Access to latest technology and ability to work to develop new tools and showcase your bright ideas
Opportunities for continuous learning & professional growth and promotion
Work in a dynamic company along with the smartest people in the industry
Comprehensive benefits package: including premium healthcare & gym subscriptions
Opportunity to be an active part of the community via Brand Ambassadors, CSR Activities, Sports Teams etc. which Ericsson is supporting
Why is Ericsson a great place to work?
Ericsson is the driving force behind the Networked Society where every person and every industry is empowered to reach their full potential. Mobility, broadband and the cloud are transforming the world, enabling industries and society to provide better services, capture new opportunities, improve businesses, increase efficiency, and create new user experiences.
Our services, software and infrastructure support every major telecom operator in the world. The transformation that this brings allows people, business and society to fulfill their potential and build a more sustainable future.
With about 101,000 employees and customers in 180 countries, we combine global scale with technology and services leadership. We support networks that connect more than 2.5 billion subscribers. 40 percent of the world's mobile traffic is carried over Ericsson networks. And our SEK 100 billion investment in research and development over the last three years ensure that our solutions – and our customers – are at the forefront of innovation.
At Ericsson, we give our employees the freedom to think big. Your ideas and innovations can turn into achievements that impact society and change the world. Are you ready to be a change-maker? Learn what makes YOU + Ericsson a powerful combination. Join us today.
Founded in 1876, Ericsson has its headquarters in Stockholm, Sweden. Net sales in 2014 were SEK 228.0 billion (USD 33.1 billion). Ericsson is listed on NASDAQ OMX stock exchange in Stockholm and the NASDAQ in New York.

Req id : 224500
Contact person : Daniela Vladulescu
Descrierea companiei
Ericsson is the world's leading provider of technology and services to telecom operators.
Ericsson leads and innovates in 2G, 3G and 4G mobile technologies, drives the services and system integration business and is the undisputed leader in managed services.
More than 2 billion subscribers interact and communicate thanks to our network infrastructures and our capabilities to manage and support customer operations.
Through continuous innovation, the company has been driving social and technological change for 135 years, creating state-of-the-art telecommunications infrastructure, multimedia solutions and services at the disposal and benefit of the whole society.
Working in more than 180 countries, Ericsson is advancing its vision of being the "prime driver in an all-communicating world" through innovation, technology, and sustainable business solutions.
We employ more than 90,000 people, including more than 45,000 professional in our global services team.
More than 1,300 consulting and system integration projects are delivered yearly in multi vendor and multi-technology environments to Operators, Governments, Utilities and Transport Organizations.
Limbi străine
engleză
Nivel carieră
Entry-Level (< 2 ani) Mid-Level (2-5 ani)
Nivel studii
Student Absolvent
Tip job
Full time
Oraș de lucru
Bucuresti
Departament
IT Software IT Hardware Inginerie Telecomunicatii
Industrie
IT / Telecom
Oferta
unspecified
Applica pe eJobs.ro