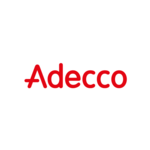 Descrierea jobului
Adecco is recruiting for its client specialized in providing Corporate Performance Management and Business Analytics solutions. With offices in Canada, USA, and Romania, the company has a global reach providing services to over 300 clients worldwide. You will conclude the contract directly with our client for an indefinite duration.
You are welcome to apply if:
You are in your early stages of your Java Developer career (1-2 years experience) and you want to code from scratch
You are searching for an opportunity to grow technically and you want to join a company that is ready to invest in you the way you invest in them
You want recognition for you innovative customized smart solutions

What you will be doing as Java Junior Developer:
Communicate. You will provide regular status updates to the Technical/Project Lead and later on to the client. You will create documentation and participate in project meetings.
Drive implementation. You will be a primary resource and developer through the full lifecycle of the solution.
Collaborate. You will work closely with internal and external contacts to ensure we are delivering a customized solution to specification.
Mentored. You are supported and mentored by senior team members
What you need to be our ideal candidate:
Project implementation expertise: 1-2 years implementing applications in a developer role.
1-2 years of experience developing in Java/J2EE and Familiarity with Object Oriented design concepts, data structures and algorithms, service oriented architectures, relational databases, data warehousing is desirable (Oracle preferred)
Working experience with Web service technologies such as REST, JSON, SOAP, XML and JDBC
Expertise in XHTML / HTML5, CSS2, CSS3, XML, JavaScript, Ajax, and modern JavaScript libraries (e.g., AngularJS, jQuery, NodeJS) is a plus
Ideally, experience with emerging technologies supporting in-memory, multi-threading, multi-processor and multi-model platforms like Spark, Ignite, MongoDB, Hazelcast etc.
An understanding of WildFly, WebLogic, Tomcat
The personality: ambitious, innovative, results-oriented, highly accountable and willing to learn finance business concepts
Education: Bachelor's or Master's Degree in Computer Science or related discipline
Descrierea companiei
Grupul Adecco este lider mondial în furnizarea de servicii specializate de resurse umane. Serviciile pe care le oferim vin ca o oglindire a cunoașterii pieței din România și a înțelegerii clare a nevoilor clienților, ca rezultat a 50 de ani în care am acumulat experiență și cunoștințe și în care am implementat tehnici și metode moderne de lucru.
Applica pe eJobs.ro