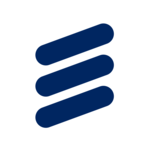 1st level Operations Technician with French
Candidatul ideal
Technical/Soft Skills – you have:
Education: Academic degree, minimum on bachelor level, in engineering (IT, Telecom)
MBO technical engineering degree or higher, preferably specialized in IT applications and infrastructure design, development and/or support.
Professional and intellectual capacities at the Bachelor or higher professional education level.
Broad and deep knowledge of service desk operations.
Minimum years of experience: 1-3 years' experience in telecommunication area is a plus
Domain experience: area of expertise – Cloud, BSS, OSS, RAN etc.
ISEB/ISTQB software testing qualifications would be an advantage
Knowledge sharing & collaboration skills
Problem solving & creative thinking
Ericsson knowledge
French and English skills
Delivering results & meeting customer expectations
Analyzing

Working with people
Manage instructions & procedures
Applying expertise & technology

Descrierea jobului
Position Purpose
We are now looking for a 1st Level Operations professional with French. This job role is responsible for the coordination, support, management and execution of reactive maintenance activities to ensure that services provided to customers are continuously available and performing to Service Level Agreement (SLA) performance levels.

Main accountabilities – you will:
Support the following systems and functions:
Event management
Incident management
Remote site access control
Legal request execution
Billing operations
Assurance support activities
Triage of incoming incidents with unclear domain ownership
Creating scripts for log rotating, starting failed processes
Provide expertise in analysis of major incident root cause related to IT and follow up with Vendor partners and second and third line in CNO and CIO support.
Provide logs, traces and supporting analysis to enable rigorous follow-up and root cause analysis

What we offer
We will value your competences
You will work in a dynamic company along with the smartest people in the industry
You will benefit from a wide range of learning and transfer knowledge from/to your colleagues
You will have access to latest technology and support to showcase your bright ideas
You will enjoy Ericsson's ways of working that value the importance of work life balance
Benefits package: including premium healthcare & gym subscriptions
You will be part of an active community via Brand Ambassadors, CSR Activities, Sports Teams etc.
Descrierea companiei
Ericsson is the world's leading provider of technology and services to telecom operators.
Ericsson leads and innovates in 2G, 3G and 4G mobile technologies, drives the services and system integration business and is the undisputed leader in managed services.
More than 2 billion subscribers interact and communicate thanks to our network infrastructures and our capabilities to manage and support customer operations.
Through continuous innovation, the company has been driving social and technological change for 135 years, creating state-of-the-art telecommunications infrastructure, multimedia solutions and services at the disposal and benefit of the whole society.
Working in more than 180 countries, Ericsson is advancing its vision of being the "prime driver in an all-communicating world" through innovation, technology, and sustainable business solutions.
We employ more than 90,000 people, including more than 45,000 professional in our global services team.
More than 1,300 consulting and system integration projects are delivered yearly in multi vendor and multi-technology environments to Operators, Governments, Utilities and Transport Organizations.
Limbi străine
franceză engleză
Nivel carieră
Entry-Level (< 2 ani) Mid-Level (2-5 ani)
Nivel studii
Student Absolvent Calificat
Tip job
Full time
Oraș de lucru
Bucuresti
Departament
Telecomunicatii IT Hardware IT Software Inginerie
Industrie
IT / Telecom
Oferta
unspecified
Applica pe eJobs.ro