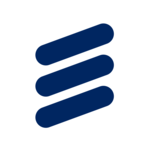 1st level Broadcast Operations (OTT&DTV)
Candidatul ideal
The 1st level Broadcast Operations engineer will offer 1st level support for OTT and DTV services in multiple countries using specific tools( ticketing and infrastructure monitoring) and processes (incident management, change management, problem management, event management).
Descrierea jobului
Main accountabilities – you will:

Monitoring of IT Infrastructure and Video Services
Follow internal incident, change and release management processes in USMS
Monitor USMS queues. Attempt first fix and ad-hoc workaround incident resolution activities, including but not limited to Stop/Start applications on alert
Investigate troubleshoot and fix problems on relevant systems
Investigate incidents where technical domain relevancy and ownership is unclear, localize issue and either fix or assign to relevant technical domain owner for fix
Coordinate with vendor partners in the resolution of tickets providing traces, logs
Creation of incidents on alert, and logging of incidents. Create and distribute tasks to relevant support entities (USMS)
Creating Problem tickets based on recurring incidents and add information as required, ensuring relevant associations between Problem and Issue are logged
Ownership of incidents until fix, with follow up duties, and taking responsibility for e2e resolution of incidents, coordinating the fix with second and third line teams
Provide expertise in analysis of major incident root cause and follow up with other Corporate teams as needed
Assist Liberty Global Countries and coordinate trouble-shooting
Adhere to Service and Operational Level Agreements. Working towards targets set by Performance Management and Liberty Global KPIs relevant to Service Assurance, Support and Availability
Perform Change Management and Problem Management tasks relevant to the Central Service Desk including monitoring coordination for patches, and implementation approval of Change
Ability to rapidly assimilate new knowledge of the specific environments supported
Incident/Change Management & Escalation handling in the area of responsibility
Time to respond and time to fix incidents and trouble tickets, defined within the Service Level Agreement defined for a specific priority of service impact
Sending management notifications during critical or Pan-European incidents every 30 minutes with updates in the Incident Management Processes

Technical/Soft Skills

MBO technical engineering degree or higher, preferably specialized in IT applications and infrastructure design, development and/or supports
3-5 of experience in a Service Desk role with comparable technical and soft skills
Broad and deep knowledge of Service Desk operations ( Remedy, USMS)
Previous experience with monitoring tools (Nagios, Spectrum)
eTOM/ ITIL v3 Service Operation certification ( it's a plus)
Language skills – fluent in English (verbal & written)
Knowledge of IT Infrastructure (e.g. Unix, DB, Oracle ExaData) and Video technical components (e.g. Linear Broadcasting, VoD, Streaming media, Video Headends) ( it's a plus)
Ability to coordinate multiple stakeholders in the Incident Management Processes;
Ability to work under pressure in a fast pace environment
Ability to prioritize and re-prioritize workloads as situations change
Good interpersonal skills, excellent active listening skills
Excellent communication skills
Decisive, logical and methodical
Analytical skills, continuous driving for improvement, results driven
Embracement of change and challenge
Ownership and action, customer focused
Teamwork and contribution, organizational sensitivity and being able to work effectively at all levels in an organization
Descrierea companiei
Ericsson is the world's leading provider of technology and services to telecom operators.
Ericsson leads and innovates in 2G, 3G and 4G mobile technologies, drives the services and system integration business and is the undisputed leader in managed services.
More than 2 billion subscribers interact and communicate thanks to our network infrastructures and our capabilities to manage and support customer operations.
Through continuous innovation, the company has been driving social and technological change for 135 years, creating state-of-the-art telecommunications infrastructure, multimedia solutions and services at the disposal and benefit of the whole society.
Working in more than 180 countries, Ericsson is advancing its vision of being the "prime driver in an all-communicating world" through innovation, technology, and sustainable business solutions.
We employ more than 90,000 people, including more than 45,000 professional in our global services team.
More than 1,300 consulting and system integration projects are delivered yearly in multi vendor and multi-technology environments to Operators, Governments, Utilities and Transport Organizations.
Limbi străine
engleză
Nivel carieră
Mid-Level (2-5 ani) Entry-Level (< 2 ani)
Nivel studii
Calificat
Tip job
Full time
Oraș de lucru
Bucuresti
Departament
IT Hardware IT Software
Industrie
IT / Telecom
Oferta
unspecified
Applica pe eJobs.ro